Now that I am finally resuming my regular schedule, I want to start by sharing some of my recent purchases, alongside some of my Christmas gifts (because there's no point in making a different post). I've received mostly money, which I ended up using on my room renovation. (I can't believe I finally have a bookshelf that works for my needs!) I also went to Primark but I am still debating on whether I'll be sharing that particular Haul or not. (any thoughts?)
The Bullet journal
I'll start by talking about my recent pride and joy: my Tiger Bullet Journal! I've been wanting one of these for the longest time, but they were really hard to find here (most notebooks only have lined, blank or grid paper and I really wanted doted) and whenever I did the price point was way too high. On a recent trip to Tiger I saw this and decided that it was a "now or never" type of situation. I had completed my Happy Planner and wasn't really keen on spending another 20 to 30€ on a planner at the moment. The bullet journal will help me to stay on track and to spread my wings in terms of creativity. I've started to fill it and although not everything is rainbows and sunshine, I've decided to see this as a process. Things aren't always as pretty as we see on blogs, pinterest and instagram. Mistakes happen and that's okay.
I am planning to write more about my bullet journey on the blog, specially since I also ordered a pack of Zebra Mildliners and I am contemplating ordering a few stickers and washi tape in the future as well.
Zoeva Premiere Palette
I got this as one of my mother's Christmas presents. I really wanted another Zoeva palette (which wasn't released in the UK until after Christmas, which now makes me kinda mad to be honest) but after a few thought I realised I'd love and wear this palette a lot. I really love Zoeva's formula and this palette has 4 shades I can use on a everyday basics and the rest are perfect for events and special occasions. I actually wore this palette during the New Years Eve dinner party and it was amazing! A review will be done soon!
TonyMoly Cat's Purrfect Eye Contour Stick
Isn't this the cutest thing you've seen? I was gifted this by a college friend and it's by far one of the perfect gifts I got this year! She knows I love TonyMoly products (We spend a lot of time looking at them whenever we go to Sephora) and she couldn't have chosen a better product! This stick gives a gorgeous radiance and highlighter to my under eye area. It's a must have, specially during finals.
Make Up For Ever Mist&Fix Setting Spray
I repurchase this as soon as I got back from my trip for the New Year's Eve. My old setting spray had given his last spritz and I couldn't see myself getting a different one. I got the small version instead of the full-size one mostly because it serves my needs and it's super travel-friendly. It's by far my favourite setting spray and I won't be switching it any time soon.
NYX Faux Whites eyeliner in Mintgreen
So, after a late purge into my eyeliner collection, I was left with zero pencils for my waterline are. Before you ask, the reason I got rid of many of those was because they were either too old or they didn't really work out for me. I decided to finally get one of the eyeliners from NYX. They are meant to brighten the waterline without being actually white. I ended up choosing the mint shade, specially because it's a shade I like but I don't own. I might get another shades in the future as well.
NYX That's the Point in Hella Fine
Although I've been a fan of gel eyeliner for the most part of 2018, I decided to get a eyeliner pen in order to my make up in a more simple and fuzz free way for whenever I have to go to UNI. I was going to get Another eyeliner from NYX, but after a conversation with the Make Up Artist there, she told me that this would have a better tip and hold as beautifully. I have to say, I never did eyeliner as effortlessly as I do with this eyeliner. I do hope NYX gets to release a waterproof version (although I have to say, this does stay in place for a good set of hours!)
A Court of Thorns and Roses trilogy by Sarah J Maas
I got the box set with these 3 book also as a gift from my mum. I've been really curious about this author's work, specially because she writes about Faeries, something I actually grew up reading and enjoying. It's a take on folk mythology that has always intrigued me.
I've seen a tone of reviews about these books on goodreads - everyone loves them! So I am looking forward to read them as soon as I finish two of the books I am currently reading.



Heartless by Marissa Meyer
I've been a fan of Marisa Meyer's Lunar Chronicles saga and I've been really curious about this book. I am a huge fan of Alice in Wonderland by Lewis Carol and I am curious to see how this retelling, focused on the Red Queen will play out. And can we take a bit to appreciate the cover? It's gorgeous!

What have you got recently ?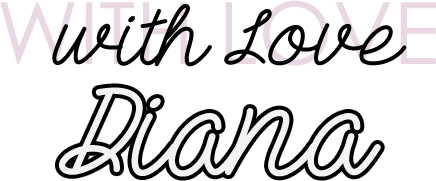 Hello hello!
I feel like I need to apologize for the lack of posts. (I mean, this post is all about that). You see, Christmas was a very hectic season, followed by a very quick room renovation, New Year's trip and lastly for a very case of flu. Posting and reading blogs has sadly, becoming the last thing I'd thing about.
So, before I resume my regular schedule - I am already planning new blog posts, although I still need to work o the photography , which is something I really want to improve this year - I really want to explain where I have been and what I look forward for the present year.
The Christmas Season
Christmas is usually seen as a season of love, kindness and all things good. And don't get me wrong, it was all of that. But it was also days of planning, going out and getting everything out of place. Specially since I had a very busy week right after it.
The week after and my trip to IKEA
One of my resolutions for this Christmas was to finally get my new book shelf and a new desk (actually I just got a new table top, but it looks like a new desk anyway). This meant I had to do my trip and then step up everything with my dad. (Plus the fact I had a friends dinner scheduled for the renovations day!!)
Everything is finally done, with just a minor thing to be done eventually. My room feels bigger and more accommodating to my needs. I am planning to do a few changes on my vanity as well (which I will explain next). Oh and did I mention I ended up also having to travel for a New Year's Eve party with a friend? Yes, a very busy week!
What happened after New Year's Eve
And if you thought things got slower when I got back....not really! I ended up doing a second IKEA trip in order to get myself a new mattress and I got the flu! Which made me super tired and crankier because I've been coughing for the longest time and not being able to sleep very well. I am finally recovering and looking forward to tackle some projects.
What about the blog? New projects?
Although I've been busy and sick, I haven't forgot about the blog. I am looking forward to post as often as I can. I am planning to share more reviews, books and possibly a declutter series! I really want to change things in my vanity area, but I cannot do that without going through what I own and part ways with what no longer serves me. I do this very often and without publishing it, but this year I am seriously thinking about doing it as a monthly segment. (any ideas about it?) I am also thinking about starting to share my bullet journal process, since it's something I'll finally start this year.
I wish 2019 gets to be a good year for all of you!Let's make this a better year than 2018!